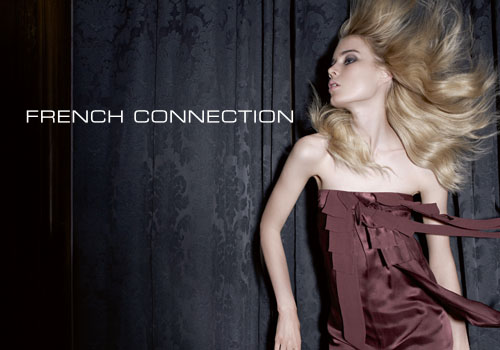 Well known fashion brand icon, French Connection, needed an exciting way to present their 2008 Autumn/Winter clothing line to potential customers via printed publications in the US and abroad.
The client provided photography of beautiful models adorned in the stunning new line and we were instantly inspired to create powerful imagery. We composed a variety of bold advertisements designed to visually attract and engage. These full page ads can be seen in numerous international magazines and newspapers.
byJamin also developed interactive advertisements and animated banners for use in the digital space to ensure brand cohesion and consistency. Once implemented, byJamin-designed interactive advertisements outperformed traditional methods previously used, which included static banners. The result was a significant increase to the client's ROI with improved direct referral traffic to the French Connection site and its marketing affiliates.