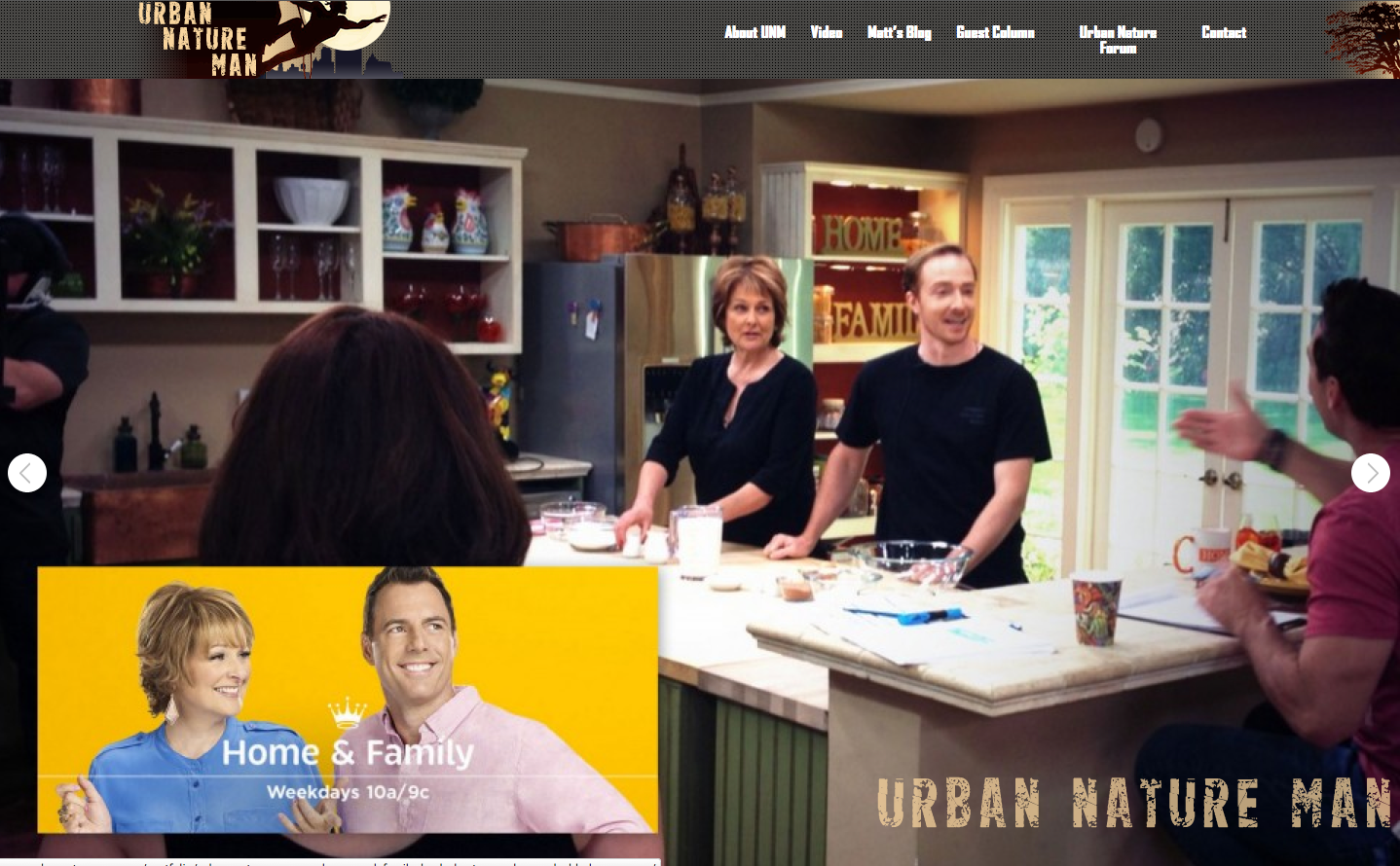 "Urban Nature Man" is a video series, delivered in webisodes, about Matt Jaeger, a self proclaimed 'urbanite' learning survival skills and homesteading while living in the city.  It's a fun, whimsical, yet informative, loosely scripted show.  byJamin was contacted when Matt Jaeger was informed that in four days he was going to appear LIVE on the Hallmark Network television show "Home and Family." It was time to upgrade the site – and FAST!
byJamin quickly redesigned their logo, developed a new website within a few days, and Urban Nature Man was ready for live network television. Complete with real-time social media feeds, dynamic blog, and interactive forum, urbannatureman.com has gained a significant following and the client is thrilled with the ability to update content and keep in touch with his fans.
All byJamin Starter Packages are built on a powerful and very user friendly WordPress backend, which empowers our clients by giving them extreme control over managing and updating content, including images and menus.